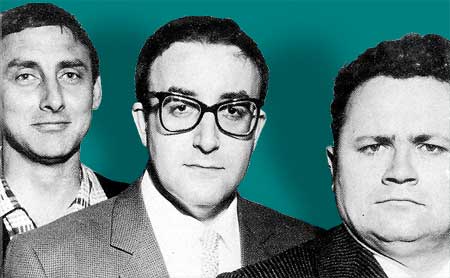 The Goon Show was a revelation to all the latent eccentrics who populated the UK. Goon Show humour bridged political persuasion, the British class system. Academics, white-collar workers, blue-collar workers and even those just wearing vests all shared in the crazy, zany antics of Bluebottle, Eccles and Neddie et al.
I have been a fan of the Goon Shows for as long as I can remember. Certainly since the mid 60's when my father used to play recordings of them to myself and my brother.
These pages are my tribute to Spike Milligan, Peter Sellers, Harry Secombe, Wallace Greenslade and all the other individuals who contributed to the making of the series.